"Create value. Make a difference." These words are the challenge we make to our business students every day at La Sierra University. They guide the decisions we make as a School of Business. They serve as a beacon, drawing the most committed faculty and staff to work with us. And they serve as a call-to-action for our broader world to stand up to apathy, greed, and intolerance.
In this decade we have celebrated the opening of a new building for our school and the launching of state-of-the-art facilities and experiences for our students through our new Innovation and Finance Labs. We have celebrated the return of our Enactus (SIFE) Team to record-setting impact and competition placement. We became the home of one of Southern California's largest and most successful annual TEDx events. Together we learned and grew, took on impossible challenges, and celebrated success.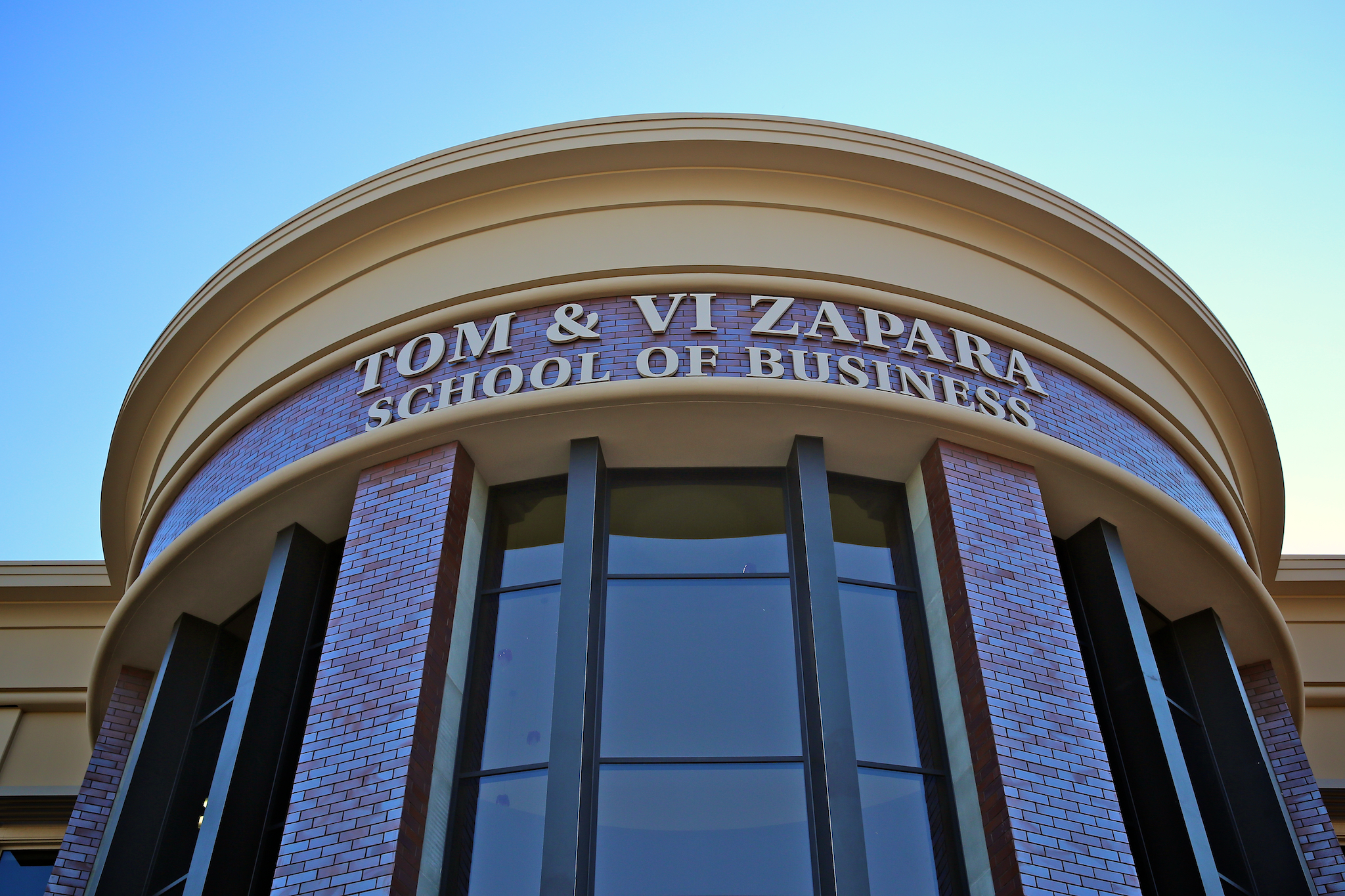 As we begin this new year and new chapter for the Zapara School of Business family, we need the strength and commitment of our students, alumni, faculty, staff, and friends more than ever. As I reflect on the sudden and painful loss of our dear friend Professor George Ogum, I am comforted in knowing that his commitment to creating value and making a difference in the lives of those he taught will continue on.
I see it in our faculty members who spend extra time to counsel and mentor our students, and who help their students land top jobs and internships.
I see it when professors quietly contribute to help pay down a balance so a student can graduate. I see it in the simple smile or word of encouragement from one student to another to brighten up their day, and the drive of our student leaders as they refuse to settle for anything less than their true potential.
"We will continue to push, and climb, and refuse to settle for mediocrity in the work we do."
In this new academic year, we renew our commitment to create value and make a difference, to continuously improve the services and experiences we create for our students, and to be true to our university's true name and identity – La Sierra, "the mountain range." We will continue to push, and climb, and refuse to settle for mediocrity in the work we do.
In this new year we are welcoming new faculty and staff. We are launching our completely redesigned MBA program. And we are expanding our undergraduate offerings to include a new track of Healthcare Management, a new International Business major, and a new minor in Real Estate Management.
To our alumni and friends, I challenge you to continue creating value and making a difference in your homes, workplaces, and world.
I ask that you continue to be an active, engaged member of the Zapara School of Business family. Become a mentor to one of our students, come and speak at or join us for an exciting event, refer a potential student, share a job or internship opportunity available at your organization, or give us feedback on our programs. Every action you engage in increases the potential and success of our students. On behalf of our entire team here in the Tom & Vi Zapara School of Business, thank you for contributing to and sharing our continued success.
-John Thomas
Create Value, Make a Difference
Join us for our October 2 #TroeshTalks business colloquium event.
Time
Tuesday Oct 2, 2018
5:00 PM
Location
Zapara School of Business | La Sierra University
#TroeshTalks is a speaker series organized by the Tom & Vi Zapara School of Business and hosted in its Troesh Conference Center. It is open to both business students and members of our broader community interested in engaging hour-long business-oriented talks. TroeshTalks speakers are professionals from our local and global community selected by our Office of the Dean. Keep an eye on our website for more upcoming #TroeshTalks announcements. We'll look forward to seeing you at a future event!
Since 2009, John Razzouk has worked as our Coordinator for Program Management, Sam Walton Fellow for our Enactus Team, and TEDxOrganizer for our world-class TEDxLaSierraUniversity event.